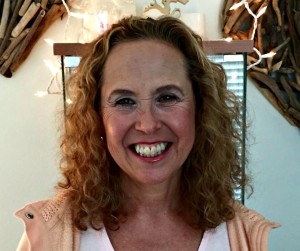 Lisa Nathanson owns and operates The Feldenkrais Center for Wellness in Action.  She is a Guild Certified Feldenkrais Practitioner and New York State Licensed Physical Therapist with over 30 years of experience helping people learn to move and function optimally.
Lisa is experienced in working with people of all ages, from infants to elders.  She is the developer of The Road to a Healthy Back, a system for greatly reducing or alleviating back pain.
Lisa has lectured and taught classes extensively, including the Physical Therapy Departments of:
Touro College
Reddy Care
Long Beach Hospital
Pediatric Physical and Occupational Therapy Department of Nassau County B.O.C.E.S.
Lisa is often able to help injured clients return to their previous state of functioning and help alleviate chronic pain in individuals with long-standing problems that have not been relieved using other methods.
"Before Lisa, I always had back pain, it was part of my life I thought I had to live with.  After working with Lisa it has disappeared."

-Wilma Heckler, PhD, 79 year old Retired Professor and Author